Post Conference Tour will be held on Thursday, May 31 2012, departing at 8:00 from Kanazawa Excel Hotel Tokyu and we will take you back to Kanazawa Excel Hotel Tokyu around 17:00.
Reservation is available from the registration form.
Post-conference tour fee: JPY 8,000 (transportation, lunch, entry fee are included).
Note
All registrations for the post conference tours needs to be done together with the conference registration.
Space available for each tour is limited and will be handled on a first come first serve base.
Tour programs are subject to change due to unforeseeable events.
Course A
Chirihama Beach Driveway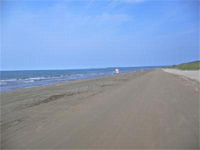 This famous beach Driveway runs from Imahama Beach to Hakui-gun's Chirihama beach. This beach driveway is 8 km long and has a road-width of 50 m. It's made of tightly compacted fine sand making it firm enough for a pleasant drive along the beach. You can enjoy a car-ride on the beach while appreciating the glow of the setting sun.
Notojima Aquarium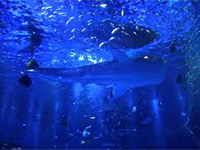 The aquarium is home to 40,000 animals of approximately 500 different species found in the sea waters near Noto Peninsula. You can enjoy watching the large sized fish species such as a whale shark, swimming majestically in the largest water tank along the Sea of Japan.
Nanao Fisherman's Wharf "Noto-Syokusai Ichiba"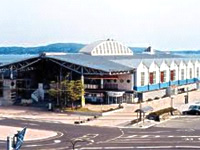 In the fresh fish department, which resounds with cheerful shouting, fish and other marine products caught just that morning are lined up. You'll truly understand that Nanao Bay is a treasure chest of seafood. The variety of dried seafood, boiled fish paste and delicacies is only to be found in a seaside town.
You will also enjoy the souvenir department. Here you'll find a complete array of local products, many produced by local artisans, including Wajima lacquer ware, Suzu pottery, and Nigyo washi (Japanese paper). Japanese sweets and local sakes are also available, making this a one-stop shop for all of your souvenir needs.
Course B
Hida-Takayama, Gifu Prefecture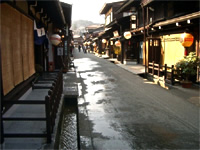 Old Private Houses (Nationally Recognized Important Historical Building Preservation Area) The Town Village still stands on the east side of the Miyagawa River flowing through Takayama, and in the middle of it is Sanmachi, where Edo period houses remain. The rich atmosphere of Takayama castle town still lingers, and you can see sake breweries and merchants' houses with latticed bay windows standing in a row. This district was designated an area of important traditional buildings by the Japanese Government.
Shirakawa-go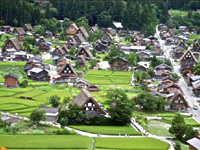 The Shirakawa-go and neighboring Gokayama regions line the Shogawa River Valley in the remote mountains that span from Gifu to Toyama Prefectures. Declared a UNESCO world heritage site in 1995, they are famous for their traditional gassho-zukuri farmhouses, some of which are more than 250 years old.